We don't bite. Send us a message today!
The eye is a vital organ which is made of many intricate and delicate parts that need the same care and attention as your heart, liver, or any other vital organs would.
At Back of The Eye MD, we take the worry out of eye care by utilizing state-of-the-art equipment and have the most experienced team in the industry. If you have a retina question regarding your eyes or your retina, please use the form below to send your emails or call (716) 839-9009. We service retina patients of all ages in Buffalo, NY and Southern Ontario, Canada.
Whatever your questions may be, don't hesitate to give us a call. Our phones are on 24/7 for emergencies. All other calls will be returned as soon as possible. If you're looking for a terrific back of the eye surgeon in the New York area than you're in luck and in the right place. We promise to provide you with the most accurate and up-to-date information needed, along with the best possible care that all patients deserve.
Trusted by thousands patients and recommended by the top ophthalmologist in New York State. Experience you can count on when it comes to your eye health.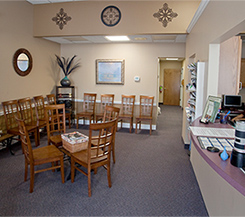 We care about your eye health. So give us a call today at (716) 839-9009 to schedule your appointment to be seen by Dr. Saralyn Notaro, MD.