Come August 6th, we will be participating in the Senator Michael Ranzenhofer's Family Health Fair at the Amherst Senior Center from 9 a.m. – 12 p.m.
This event is Erie County's largest health fair. Over 80 participating organizations will offer essential health information. We will also have a table set up and some video lectures.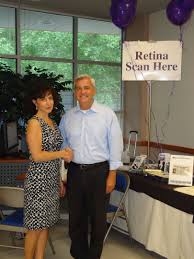 This event is for all ages, so bring your family out for an educational and informative day! It is important you make sure your retina is healthy and happy.