Last week, Dr. Saralyn Notaro Rietz, of Back of the Eye MD©, attended the 34th Annual Scientific Meeting of the American Society of Retina Specialists in San Francisco, California. This is an international conference and an opportunity for professionals and experts in the field to learn about new technology, new research and treatments for retinal diseases. At this week long event, attendees are provided with "cutting-edge and inspirational insights on retina science and practice from across the globe."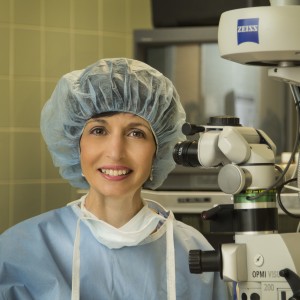 Dr. Notaro attends this meeting nearly every year and believes it is extremely beneficial to her practice. "It is always a great privilege to meet with colleagues from around the country and the world, and to stay up-to-date with trends and new treatments for conditions that we treat," she said.
Dr. Saralyn Notaro Rietz specializes in retina care and has been practicing since 1996. Dr. Notaro Rietz has been praised for her straightforward, easy to understand explanations to patients, often of complicated material. If you have any retinal problems, don't wait. Make an appointment at Back of the Eye MD today.