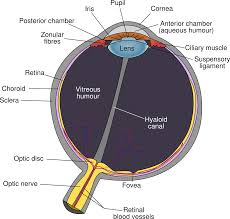 Are you having eye or retina problems, but also having a hard time choosing the right doctor? The world of retinal diseases and basic eye problems can be complicated, especially when trying to learn the difference between an optometrist, an ophthalmologist, and a retina specialist. Each obtain a different level of education and training. One type of provider may be more appropriate than the other, depending on what type of eye care service you need. Below is a brief and useful outline of the differences between eye care providers.
OPTOMETRIST – an optometrist is not a medical doctor. Optometrists can provide routine, primary vision care. They examine eyes to detect vision problems like nearsightedness, astigmatism and can occasionally diagnose some eye disease, such as glaucoma.
OPHTHALMOLOGIST – an ophthalmologist is a medical doctor who provides eye care services including eye exams, prescribes medicines, and performs some general surgical procedures, most commonly, cataract surgery.
SPECIALIST (SUCH AS RETINA SPECIALIST) – is an Ophthalmologist with several additional years of training to gain expertise in the diagnosis, treatment and surgical management of particular ocular (eye) conditions. A Retinal Specialist has had additional training and is uniquely qualified to care for all retina problems. These include, but are not limited to, diabetic eye disease, macular degeneration, "floaters" and retinal detachment. A retina problem needs to be treated by a Retina Specialist. Call Dr. Saralyn Notaro Rietz at (716) 839-9009 if you would like an evaluation. No prior eye exam or referral is needed.
Depending on your particular needs, each of the above can be a valued member of your eye health care team. Make it a point to learn about the education, credentials, training and experience of each member of your health care team.
Dr. Saralyn Notaro Rietz is a W.B.E. (Women Business Enterprise) and has been a leader in retina care in Western New York. She is also the first to serve Niagara County in this specialty. Dr. Notaro Rietz has nearly 20 years of experience.