At Back of The Eye, MD, we cannot stress enough the importance of getting your eyes checked out by a retina specialist, especially within the diabetic community.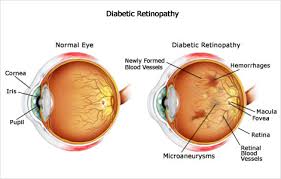 As we have stated before, diabetic retinopathy is the most common cause of vision loss among people with diabetes and the leading cause of vision impairment and blindness among working-age adults. Recently, Medscape published an informative article honing in on the importance of eye health, why it is important to have this conversation, and the lack of access healthcare professionals have when it comes to guidance on diabetic retinopathy. In honor of National Diabetes Month, we wanted to share this article with you.
We would like to point you to an important piece of information in this article:
"Both ophthalmologist and adults with diabetes who participated in the study reported 'long waiting times to schedule an appointment' as a major barrier to optimizing eye health." 
Although this is an issue for some offices, this simply is not the case with Dr. Notaro. We are known for our short wait times and the ability to make same-day or next-day appointments. Whenever you call 716-839-9009, you are guaranteed to talk to a person. If your call is missed, it will be promptly returned. We also get our patients in and out in a quick, timely, and convenient manner.
Check out the full article here.