See what current patients have to say about our practice!
Losing your sight can definitely be scary. We understand, and we're here to help. Here are several recent thank you notes we've received. We are grateful for the opportunity to help patients through these circumstances, and will do our best to keep you and your loved ones at ease when these unexpected changes occur.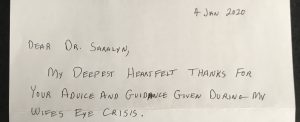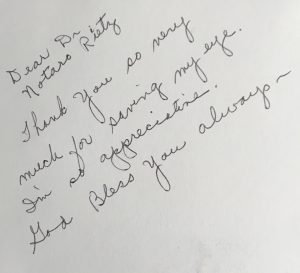 DON'T WAIT! Call (716) 839-9009 today for an appointment with Saralyn Notaro Rietz, your Back of the Eye MD! Whether it's for acute vision changes or you just want your retinas checked, we would be glad to get you in for an appointment.